Welcome to Miss Molly's Penthouse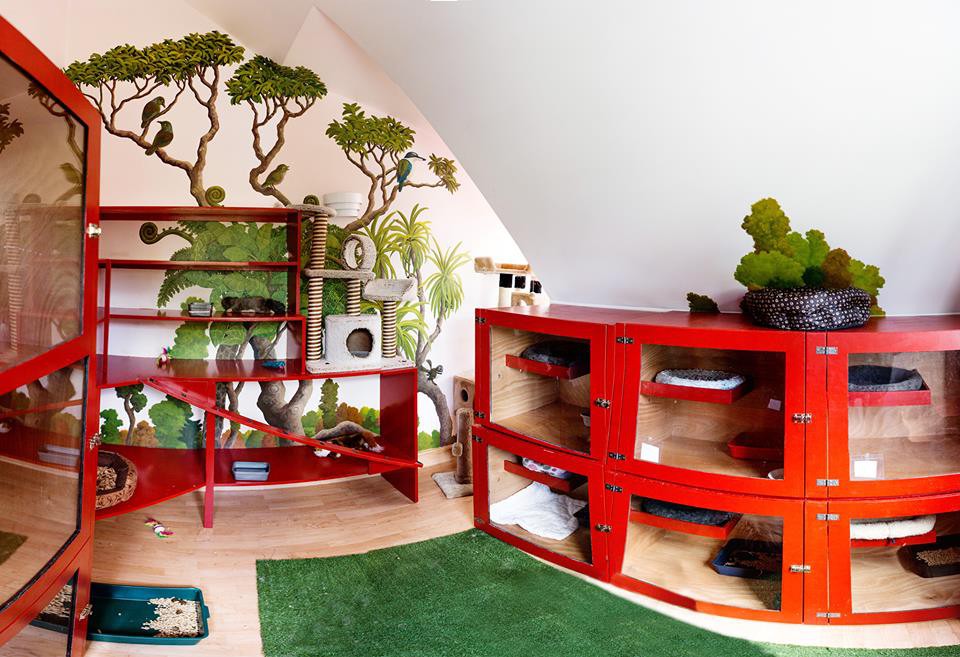 The Penthouse is our premium accommodation upstairs from our regular cattery.
It caters for our elderly and more anxious boarders that require a quiet, more secure feeling environment.  It has larger night cages with a sleeping loft in each for added comfort. It is fully climate controlled with a new heat pump. The cats still have views of Pakuranga out of two large windows
The boardwalks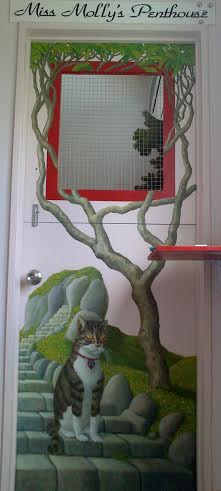 and ramps around the walls enable elderly cats to safely get around and find the perfect spot to spend their day in.
The Penthouse holds a maximum of 10 cats, but often your cat will have the room to themself.
CHARGES
Charges include meals (unless on a special diet), laundry service and lots of cuddles.
*$28.00 per night/per cat
*Our concession card works well for our regular boarders at $700.00 for a 28 night stay (equiv to $25.00/night) Valid for 2 years. Pre Purchased from the clinic. Nights are ticked off as used.
*Over the Christmas/ New Year period (20th Dec – 10th Jan) a higher rate per night applies. 
*A one off $20 surcharge applies for Easter weekend (If boarding for only one of the stat days we only charge $10) Other Public holidays incur a $10 surcharge.