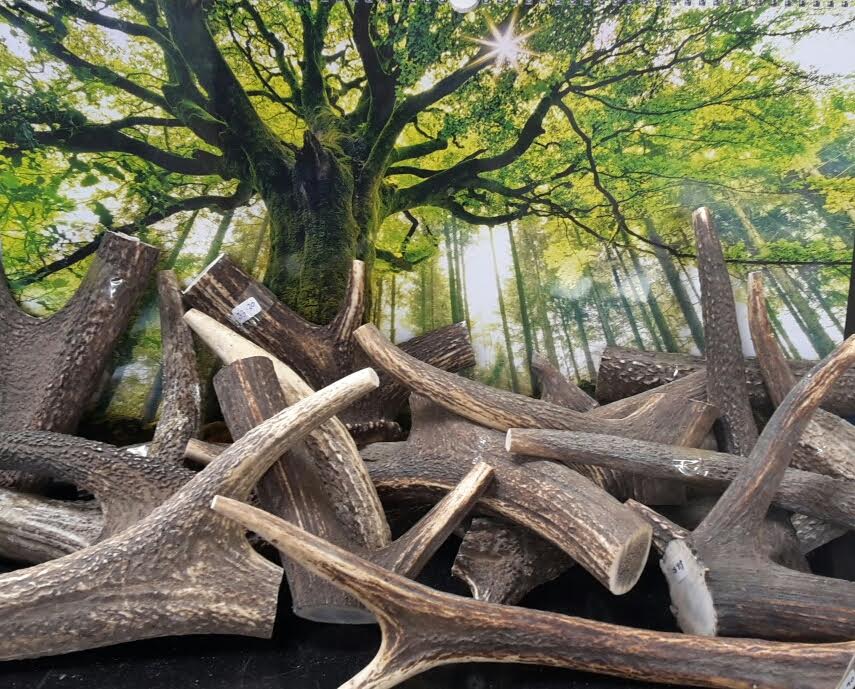 Pakuranga vet clinic and Whitford vet clinic
We are excited to announce that we now stock deer antlers from Plateau Nutrition Venison.
The antlers Plateau Nutrition supply us are 'cast' antlers from the wild deer in the Purerora Forest.
Male deer (Stags) lose their antlers in early spring. The pedicle-antler junction naturally weakens and the antler are cast onto the forest floor. Each year antlers drop off and fully regenerate in growth cycles. They are not cut from the deer.
Antlers make fantastic treats for dogs. They long lasting (similar in hardness to Nylabone type products – but tastier and healthier). Chewing on antlers will help keep teeth clean, expend energy and alleviate boredom. They are also great for dogs on hypoallergenic diets or that are unable to tolerate bones.
The Antlers come in a range of sizes and shapes, come in and check them out.