We would like to formally invite you all to our upcoming Fundraiser in conjunction with The Rock Vets Niue.
Come join us for a tea party, held at The Wellington's Restaurant in Waipuna from 3-5pm, on Saturday 26th August.
Tickets are $45/per person inclusive of a 3 tier stand, bubbles and a goodie bag on arrival!
Also at our event we will be holding silent auctions on some AMAZING items and vouchers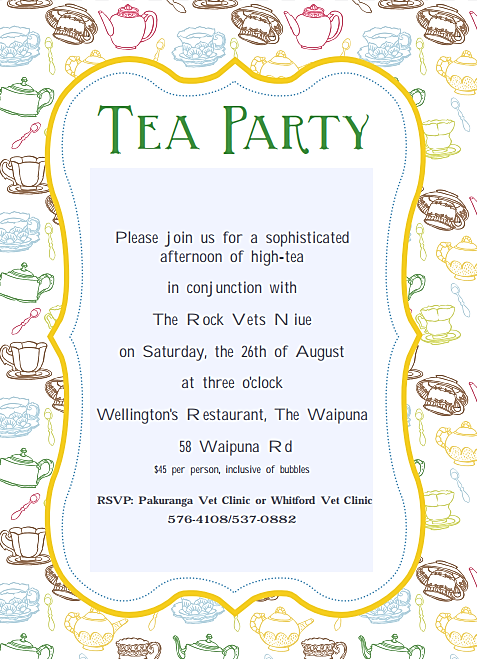 To see the event on facebook click here:  https://www.facebook.com/events/566389570417390